GBI facilitates access to inexpensive housing.  Rates may differ by the amenities offered. The required compensation must be paid to the housing office, and not to Global Bioethics Initiative. Participants are not obliged to stay at the Abloom Hotel and may opt for alternative housing listed below.
---
Abloom Hotel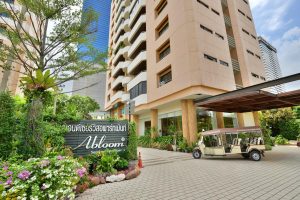 Abloom Hotel is located at 5/36 Phahonyothin Soi 3, Phyathai, Bangkok 10400. The building conveniently serves as the venue for the International Summer School. Click here for the map.
Information regarding accommodations can be found here. Please click here for photos of the space and here for a video tour. 
For reservations, please contact:
Office Hours: Mon – Fri (8:30 a.m. – 6:30 p.m.)
Tel: +66 (2) 272 3010-15
Fax: +66 (2) 272 3016
rsvn@abloombangkok.com
---
19A Bangkok Hostel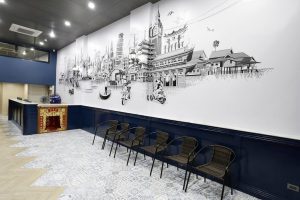 19A Bangkok Hostel is located at 268 Thanon Phahon Yothin Samsen Nai Phaya Thai, Phaya Thai, Bangkok 10400 Bangkok, providing each resident a comfortable space at a reasonable rate. Click here for the map. 
Information regarding booking and room availability can be found here. For a gallery of the hostel, please click here.